Deployment
Our data quality solutions have convinced you, but you are now asking yourself the question of "how"? We provide you with our range of solutions in various options. Be it as a locally installed software solution, as a service from the cloud or via our data center - or even a combination of these. Together we tailor the offer that suits you and your requirements.

This is how our solutions are used
Data Quality on Premises

Do you want to analyze, monitor and clean large volumes of data on a regular basis? Do you want complete control over your data and processing procedures? Or do you have to comply with data protection requirements? Then a locally installed data quality software solution is the right choice. A classic installation solution from our Data Quality Services is suitable for both real-time scenarios (single record checks) and batch processing (checks in batches). It goes without saying that we provide individual advice on how best to integrate the solution into your processes. You can integrate our Data Quality Services directly into your system landscape via specially programmed interfaces.
For regularly large data volumes.
For data protection reasons.
For full control.
Data Quality Cloud Services

Flexible, scalable and easy to integrate: our data quality services from the cloud. Address, e-mail, bank data or company validation. In addition to short project times, high scalability and flexibility, you benefit in particular from simple integration via web service or direct use in the browser. With our cloud services, you ensure high availability, without maintenance efforts. With our transaction-based cost model, you have a low risk, but full calculation security and transparency.
Test and discover our Data Quality Services from the cloud in Uniserv CONNECT free of charge and without obligation. Interactively check address, contact, company and bank data. What to expect:
100 free requests. Test all services extensively & free of charge.
API documentation. All integration & interface details.
Discover & try out. Clear examples of different use cases.
Questions? Our experts are ready to help you.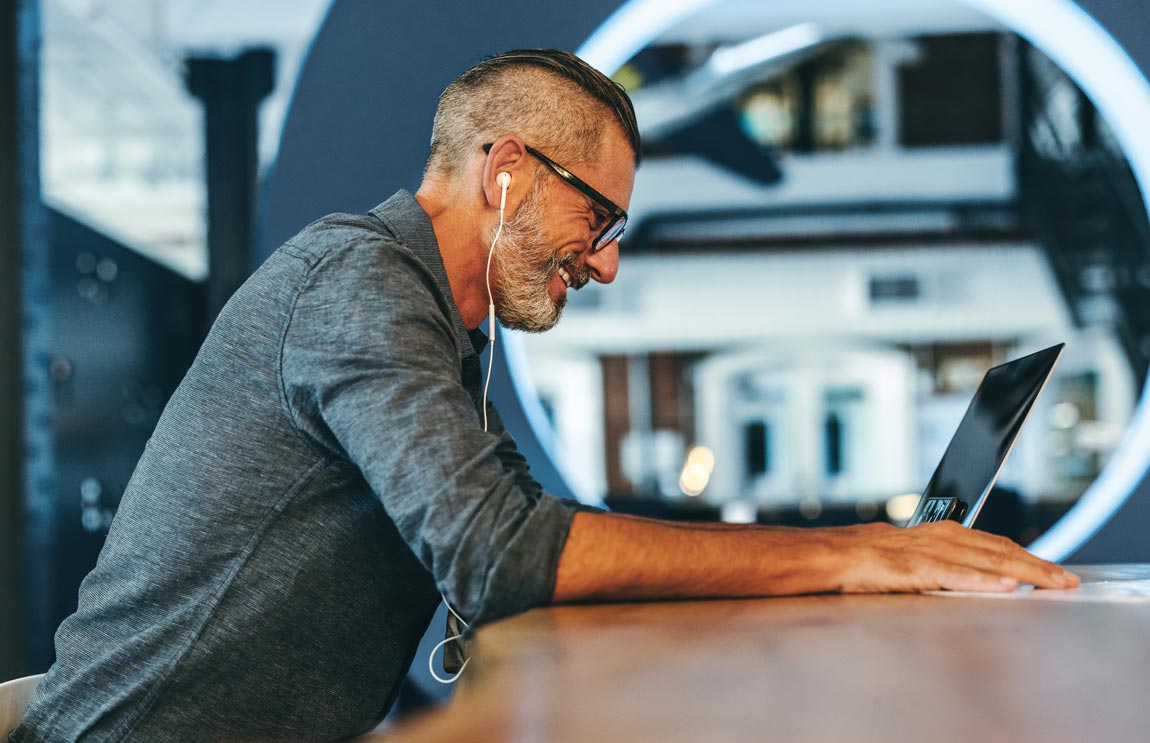 Data quality in the hybrid model.
The best of both worlds.

Both on-premises and cloud models have their advantages. So why not use the best of both worlds? With the Uniserv hybrid model, you combine the classic installation solutions with our services from the cloud. Volume tasks are handled by the locally installed software, while the cloud solution is required for special tasks or ad hoc cleanups. Together, we tailor the combination to your individual requirements: flexible, highly available and customized for you.
Data Processing Services
Sit back and let us optimize your data for you.

Do you lack the time or technical resources to ensure a high standard of data quality for your customer master data? You do not want to familiarize yourself with a new software solution? You need a neutral third party for policy reasons - for example, to enrich your data with data from another company? Then cleansing in our service data center is the right way for you. As an external service provider, we take over data quality tasks and projects, helping you to reduce IT costs and overcome bottlenecks.
Our data processing services make data quality as easy as it can be for you: we bring your data up to scratch, while your employees can concentrate on other projects. Our team of dedicated and qualified employees is ready to implement your individual data quality projects. Individual consulting is a matter of course for us. In close cooperation with you, we define the rules and parameters for the desired service.

Technical and consulting expertise from the data quality expert.
High processing reliability & quality standards.
Flexibility and software technology at the highest level.
Data protection & data security at Uniserv

Your data is in good hands with us. High security precautions for access to the data center and for access to the data, encrypted data transmission in the SSL protocol and an explicit obligation of the employees to observe data secrecy are of course a matter for us. The processing data is protected against unauthorized access by a multi-level firewall-based security system.

In our company, all requirements and guidelines of both the European Data Protection Regulation (EU-DSGVO) and the Federal Data Protection Act (BDSG) are strictly observed. In addition, we are DDV-certified. This seal of quality is only awarded to companies that allow themselves to be scrutinized by an independent data protection auditing company. This gives our customers the assurance that their data is handled in accordance with data protection regulations.