Partner
Together we can achieve more for our customers.

Our customer data management solutions are an important component of complex business processes in many places. In cooperation with partners, our expertise is supplemented by important specialist knowledge and solutions in complementary subject areas. In this way, we offer added value for our partners and customers.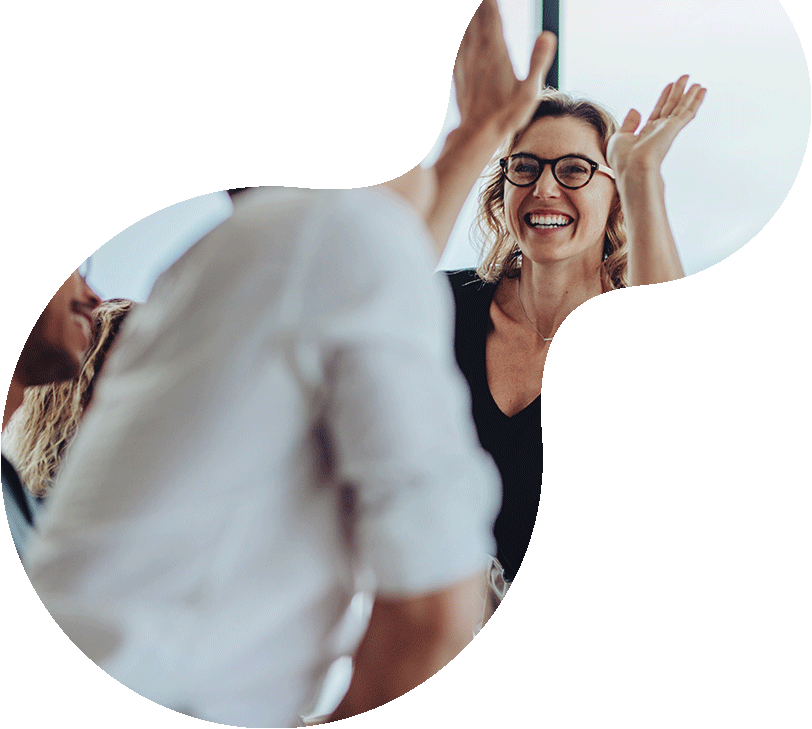 Learning from each other. Achieving more together.
Continue to grow - with the help of Uniserv
Strengthen and diversify your portfolio together with our solutions. We help our partners improve their customers' data and meet their requirements in terms of data quality and customer data management. The partnership focuses on jointly developed business models and their successful implementation in the market.

A strong environment from which all benefit
With the help of our powerful solutions, broad market presence and expert knowledge, we create and maintain valuable relationships with our proactive partners. In this way, we jointly open up new business opportunities in dynamically growing markets.

Be part of the Uniserv Success Story
We make data better and have been doing so for more than 50 years. The development and continuous growth of our company is based on the wide range of powerful software solutions. Worldwide, we support numerous and leading companies from all industries such as Allianz, Deutsche Bank, eBay, KIND hearing aids, E.ON, Lufthansa, Siemens, TUI or VOLKSWAGEN in the most diverse customer data management project scenarios.
Our partners at a glance

With our partners we always share a common goal: the success of our customers. To this end, we have various models of cooperation. Depending on the use case and requirement, the best solution can be found individually. Here you will find a selection of our partners in the various categories.
Project & Solution Partners

Consulting firms that expand our know-how or whose knowledge spectrum we efficiently enrich. Together we find the ideal solution for our customers.
Data Partners

Partners with whose help we enrich the data of our customers and thus make it more valuable. After all, data offers more possible applications with every additional piece of information.
Technology & Integration Partners

Partners in whose solutions we are integrated or whose technology we use. Because together we are stronger and can deliver even better functionalities.
We are here for you.

Our Customer Data Experts will quickly and competently answer your questions and find a suitable solution for your concern