Success Story
DPD Germany
Single point of truth with unique Golden Records through cross-system data reconciliation.
Daily validation of up to 1.5 million address data.
Single point of truth with unique Golden Records.
Optimized data quality for efficient and profitable processes.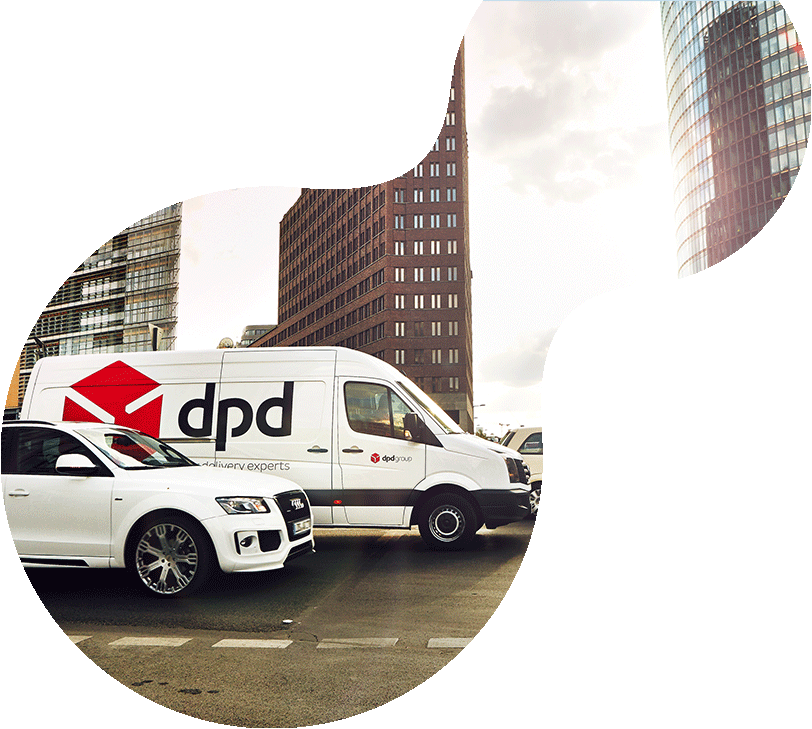 Daily verification of up to 1.5 million address data, single point of truth with unique golden records, optimized data quality for efficient and profitable processes.
"Uniserv helps us not only to react to the challenges of digitalization, but to actively use them. With the help of the significantly increased data quality and the Golden Record ID, we have the optimal basis for evaluating our data and deriving meaningful measures for optimizing our processes and services."
Philipp Anhalt, Director Strategy & Business Development DPD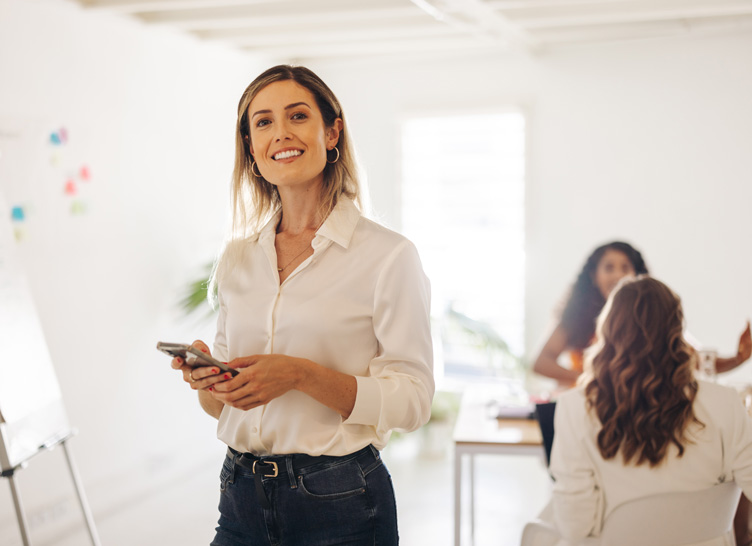 Smooth processes.
#STORY
DPD Germany is part of the international DPDgroup, Europe's second-largest parcel service network. Across Germany, the parcel and express service provider has 76 depots and more than 6,000 pickup parcel stores. Every day, more than 8,000 employees and 9,000 delivery staff are on duty to serve a wide range of customer needs - from delivery in a pre-communicated time window for demanding B2C shippers to industry-specific shipping solutions for B2B customers. DPD is number 2 in the German parcel market and transports around 350 million parcels a year - that's around 1.5 million parcels a day.
Within the courier, express and parcel industry, DPD finds itself in a highly competitive and constantly changing market environment. This is because digitization is also advancing in giant strides in parcel shipping - especially due to the increasing importance of online retailing. Today's customers expect maximum flexibility, fast response and individualized offers, of course user-friendly and as inexpensive as possible. If you want to be successful in the long term in such an environment, you have to adapt your business models while keeping a firm grip on costs.
DPD is responding to the challenge of digitalization by creating new innovative B2C offerings. In doing so, DPD is focusing on customers and shippers who attach great importance to maximum transparency and flexibility. In addition to the nationwide introduction of Saturday delivery, an important building block in this strategy is the precise forecast of the delivery time window: DPD's "Predict" service turns the recipient into the director of his shipment: he decides for himself when, how and where his parcel will be delivered. With live tracking, he can follow his parcel in real time. Shortly before delivery, the time window is even reduced to 30 minutes.
But such a highly individualized service can only succeed if DPD aggregates the knowledge gained about its customers. And all the involved players must be part of a complete 360-degree view, as a sound and transparent basis for designing effective business processes. After all, every incorrect and impossible delivery requires additional effort which ultimately results in higher costs.
Up to now, DPD's customer master data has been distributed across various applications and databases and has different information and truth content. It is therefore important for DPD to find a solution which loads its master data from different sources, validates it and forms the central and only true address master from it - the Golden Record.
Uniserv offers DPD a holistic master data management system for this purpose, which maintains, protects and optimizes the address data throughout the entire life cycle and thus creates a database which meets the new requirements of the business - Smart Customer MDM.

Address data quality in real time.
#SOLUTION
With Smart Customer MDM, Uniserv has a solution which represents an optimum basis for successful MDM projects with its tried and tested data quality tools. Thus, a large part of DPD's requirements can be met "out-of-the-box". On the other hand, with its agile development, the solution is flexible enough to also implement further DPD-specific requirements with a reasonable amount of effort.
The central component of Smart Customer MDM is the Customer Data Hub (CDH). The managed solution extracts the master data of the package recipients from DPD's various applications and databases. Before the information from the various sources is integrated into the CDH, the data quality tools from Uniserv ensure that the data is cleaned, structured and up-to-date. In this way, the data quality mechanisms already take effect during data entry: the consistency of the customer data is ensured across all data sources. With the aid of Identity Resolution, redundancies in the data storage are identified, matched and thus the identity of the recipients is clearly determined across all processes and systems. This provides DPD with qualitatively optimized data that is combined into a unique Golden Record. All other systems can gradually be connected to this single point of truth in order to enrich the Golden Records with additional information:
Geo-coordinates from the Uniserv reference data.
Assignment of each record to a DPD depot.
DPD-specific parcel codes (DPD PLZ).
Information about addresses which are approached daily with large parcel quantities.
An external data source on all companies in Germany to verify existing companies, improve existing master data (e.g. company names incl. legal forms) and provide an additional reference point for the classification of companies (2B) and private households (2C).
A DPD-specific keyword list, which helps to predict whether the recipient can be found on Saturdays.
This basis is now used to validate and match the recipient data of the approx. 1.5 million parcels to be shipped every day. This matching can be carried out almost in real time after receiving the parcel information from the sender. At peak times, this results in a query rate of up to 100 queries per second. Finally, the validated and enriched data can be retrieved and processed from a user interface specially adapted to DPD's needs and is already available in the first shipping depot in the process chain.
This provides DPD with an optimal basis for optimizing business processes. The validation of the daily incoming addresses ensures that the addresses exist and are correctly assigned. If there is a match to existing Golden Records, the additional information such as Saturday delivery can be evaluated even more effectively. The result: the recipient's profile becomes sharper and offers can be tailored more specifically.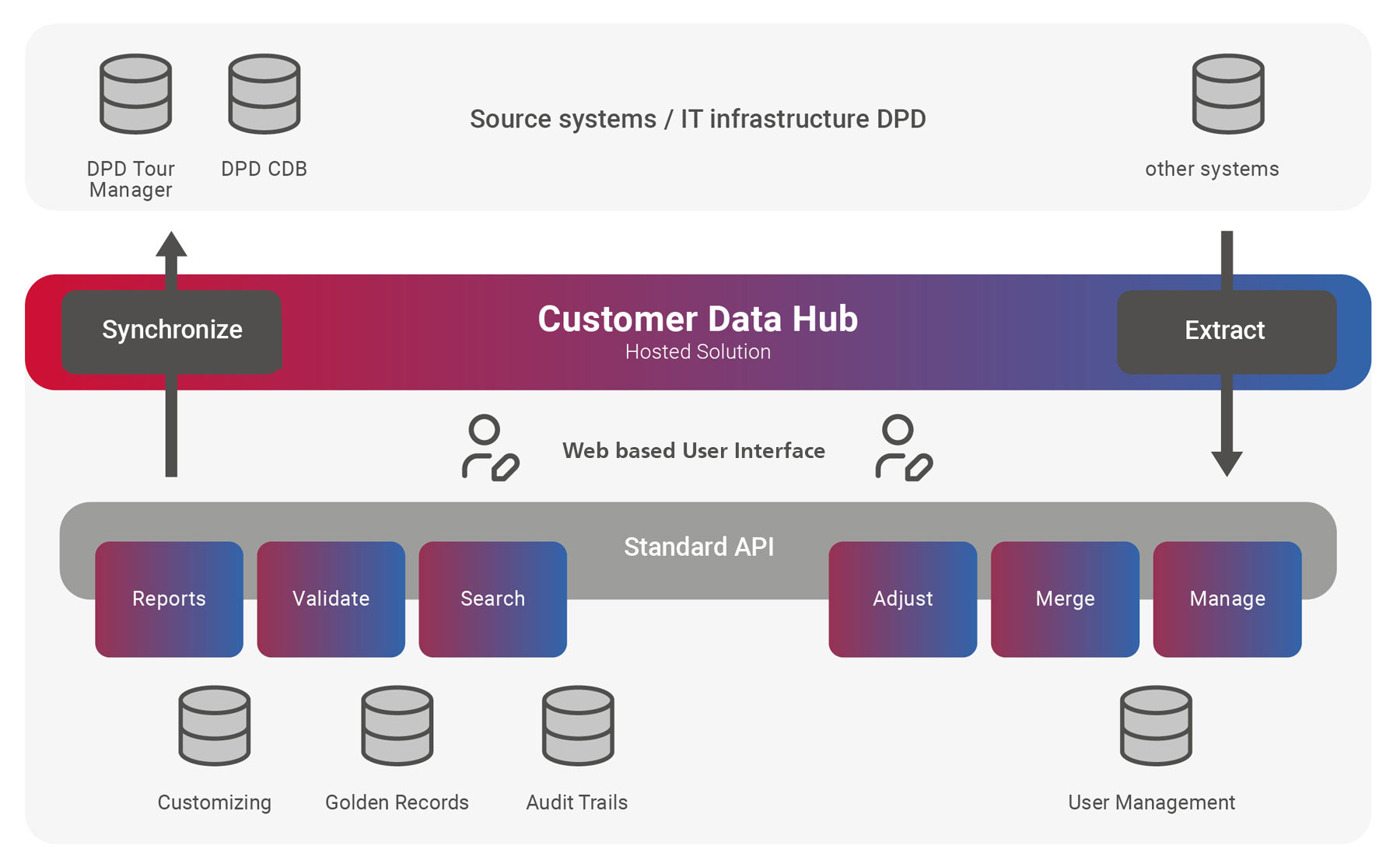 Short Facts about Master Data Management from Uniserv:
Optimized data quality for efficient and profitable customer master data.
360-degree customer view.
Data as required by the business for the processes.
Support during the entire project by experienced consultants.
Support during the change process as part of the project.
Always one package length ahead.
#SUCCESS

At DPD, the introduction of Smart Customer MDM does not require a complex integration project or changes to the existing data models. The approach based on the principle of lean integration makes it possible to quickly present the first operationally usable results and to gradually include further customer data domains in the MDM solution. In the process, Uniserv clustered the requirements together with DPD and illustrated the most important topics at an early stage with example implementations and verification with customer data. In this way, the development was successively advanced in the CDH and made available to the customer in stages. Initial trends and results were quickly visible.
The initial GoLive has already taken place and the solution has been rolled out to the first depots. The feedback from the users is very positive. There were some additional points from the depots, which were implemented promptly in smaller follow-up releases. Since DPD is internationally positioned, an adaptation for other DPD business units is also being discussed.
With CDH, Uniserv offers DPD an MDM solution which enables efficient address management, which is so important for the parcel shipping industry. Data is integrated simply and quickly from different sources, cleansed of duplicates and reliably protected against contamination.
The manual effort required for data cleansing is minimized, operational processes are optimized and data acquisitions are reduced. The cross-system reconciliation of data gives DPD a single point of truth with unique Golden Records. The knowledge resulting from this database is the prerequisite for effective business processes and the successful introduction of new innovative products.
Quick Facts:
Thanks to data quality initiative. Clear and consistent data records in CDH.
Clear view of clear data. DPD can rely on its data.
Lean processes. Optimal delivery processes and successful new services.
Result: successful data management with Uniserv in "time and budget".
"With Smart Customer MDM, we have a highly efficient data management tool with which we have achieved another milestone in data quality on the one hand and which, on the other hand, leads to noticeable cost savings through the considerable reduction in manual effort."
Peter Weber, Chief Data Officer DPD
You might also be interested in: